PUBLISHED : 24 Feb 2019 - 15:51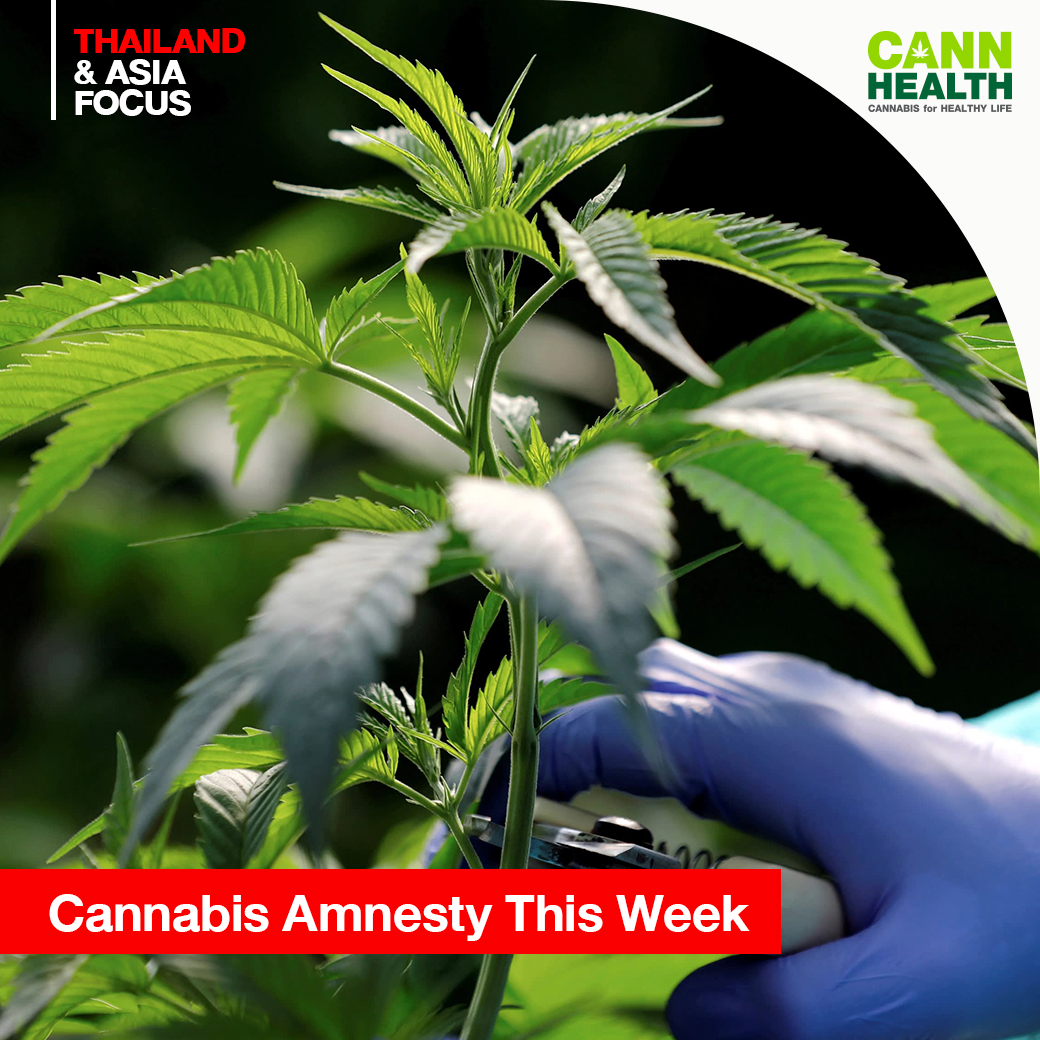 NEW REGULATIONS that will give amnesty to those in possession of cannabis are expected this week, the head of the Food and Drug Administration (FDA) said yesterday.

FDA secretary-general Dr Tares Krassanairawiwong also maintained that the recent legalising of medical marijuana would not cover recreational use or allow cultivation by all growers.

He said the law now in force allows limited cultivation of marijuana under the auspices of relevant authorities and with prior permission from the Narcotics Committee.

"The amended narcotics law does not permit unrestricted planting of cannabis," Tares said, responding to Bhumjaithai Party's campaign pledge to legalise the cultivation of marijuana and a plan by the Tobacco Authority of Thailand to help tobacco farmers switch to cannabis.

"The law clearly states that marijuana cultivation must be for medical purposes, so permission will not be given for planting it for other purposes or for smoking," the FDA chief said yesterday.

Tares

He said the FDA would this week submit three draft ministerial regulations on cannabis possession amnesty for Public Health Minister Piyasakol Sakolsatayadorn to endorse. After the endorsement, he expected the new regulations to be announced in the Royal Gazette within this week before going into force.

The newly amended Narcotics Act came into effect on February 19 after passing through the National Legislative Assembly. However, the regulations are required to legalise medical marijuana.


Later, the Narcotics Committee approved the three drafts in support of legalising medical marijuana.

The first draft offers amnesty to organisations and researchers in the fields of modern medicine and traditional Thai medicine, if they register within a given timeframe. The second draft offers amnesty to patients, while the third offers amnesty to all other users and possessors of cannabis.

The three ministerial regulations would exempt doctors, researchers, community enterprises, cancer patients and others who register with the FDA or with health offices from legal action for possession or cultivation of cannabis.

Dr Tares said people afflicted with cancer and certain other medical conditions will be able to use marijuana leaves and flowers in their treatment as recommended by a doctor, not just cannabis extracts or oil.

Practitioners of traditional medicine who want to use marijuana or its extracts to treat their patients must first pass a training course to be organised by the Medical Science Department.

The first such training course, for about two days, could be held next month, department director-general Somsak Akksilp said yesterday.

He said medical personnel who pass the training would be registered as practitioners authorised to use marijuana in the treatment of patients.

"Both doctors and pharmacists will be trained. Hospitals and sanatoriums wishing to use marijuana in their treatment will have to register. The point is no harm must be done to the patients," he said.



Meanwhile, Bhumjaithai Party yesterday stood firm on its policy platform to allow general cultivation of marijuana in Thailand, if it were elected to run the country.

The party's leader, Anutin Charnvirakul, said he has become known as a leader who fights for the rights of marijuana users.

Bhumjaithai spokesman Settapong Malisuwan said the party wanted marijuana to become an economic plant that would help increase income for Thais.

"We will follow the California model. They succeeded in generating revenue of Bt1.9 trillion a year [from legalising marijuana]," he said.

Earlier, Tobacco Authority of Thailand director Daonoi Suttiniphapunt said the agency would encourage its tobacco growers to switch to marijuana cultivation, following legalisation of medical cannabis.

She said this would help tobacco growers at a time when cigarette sales are expected to decline due to a sharp hike in taxes.


Source : https://www.nationthailand.com/news/30364696