PUBLISHED : 18 Nov 2019 - 11:52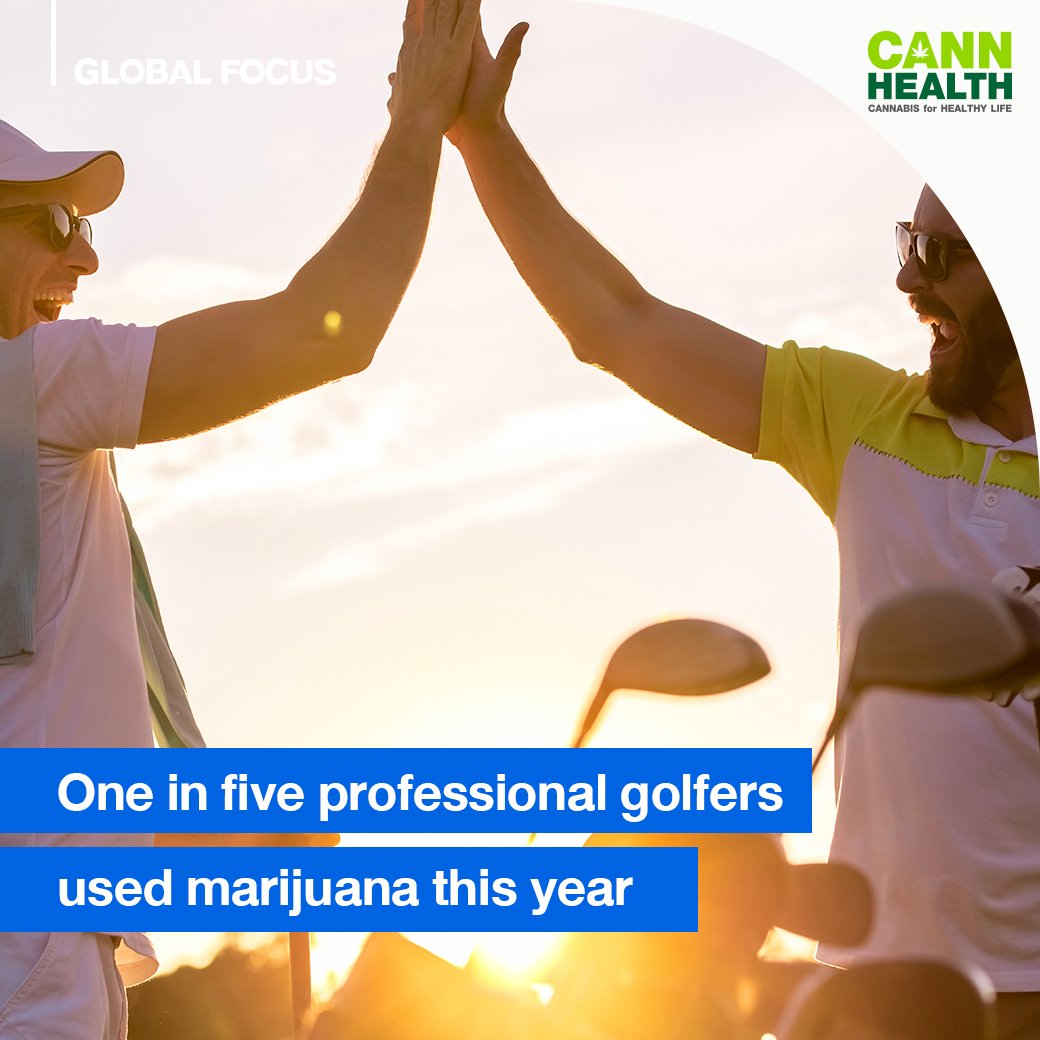 Among professional sports, who would've selected golf as the catalyst to shift marijuana policy for athletes?
Not us, but golf finds itself in a unique position compared to other sports. While it's an open secret that football and basketball players use cannabis, we usually only hear about their support for policy change or the launch of their new marijuana brand after these same athletes retire.

That isn't the case with golf. If you haven't heard, golfers love CBD oil. Several of them, including Bubba Watson, Scott McCarron and Charley Hoffman, enjoy endorsement deals with CBD companies. Though unconfirmed, many speculated that Tiger Woods and Phil Mickelson have taken to chewing CBD gum during major tournaments.
In addition, two-time winner Matt Every was suspended by the PGA Tour in October for violating its substance abuse policy. Every later admitted he holds a medical marijuana prescription for a mental health condition. He knew the tour's policy, but continued to use marijuana anyways because "cannabis has proven to be, by far, the safest and most effective treatment," he said.

In this light, a new anonymous poll conducted by GOLF.com should come as no surprise. Among the 52 professional golfers who participated, nearly 60 percent said the tour should allow players to use marijuana. When asked if they knowingly smoked weed or ingested edibles, one in five golfers said they had. The poll also found that just about 30 percent of the top 125 ranked professional golfers in the world regularly use CBD.
The latter is notable because of the tour's anti-CBD stance. This April, the PGA Tour sent a newsletter to players warning them not to use CBD. The letter was in response to the World Anti-Doping Agency's decision to drop CBD from its list of banned substances, which the tour believes led to an increase of use of CBD products by athletes.

Because CBD products remain unregulated by the U.S. federal government and using CBD could still cause players to test positive for THC, resulting in a suspension, the tour argued it was in a golfer's best interest not to use CBD.
Robert Garrigus tested positive for THC back in March, which caused him to be suspended by the tour. Ever since, Garrigus has emerged as the most outspoken critic of golf's marijuana policies and believes they should change. According to this poll, he doesn't seem alone in that stance.

"If you have some sort of pain and CBD or THC may help that, and you feel like it can help you and be prescribed by a doctor, then what are we doing?" Garrigus asked. "If you are doing marijuana then we should be testing for alcohol, too. If you can buy it in a store, then why are we testing for it? That's my opinion."

The FreshToast.com, a U.S. lifestyle site that contributes lifestyle content and, with their partnership with 600,000 physicians via Skipta, medical marijuana information to The GrowthOp.

Want to keep up to date on what's happening in the world of cannabis? Subscribe to the Cannabis Post newsletter for weekly insights into the industry, what insiders will be talking about and content from across the Postmedia Network.
Source : https://www.thegrowthop.com/cannabis-culture/one-in-five-professional-golfers-used-marijuana-this-year