PUBLISHED : 9 Dec 2019 - 16:03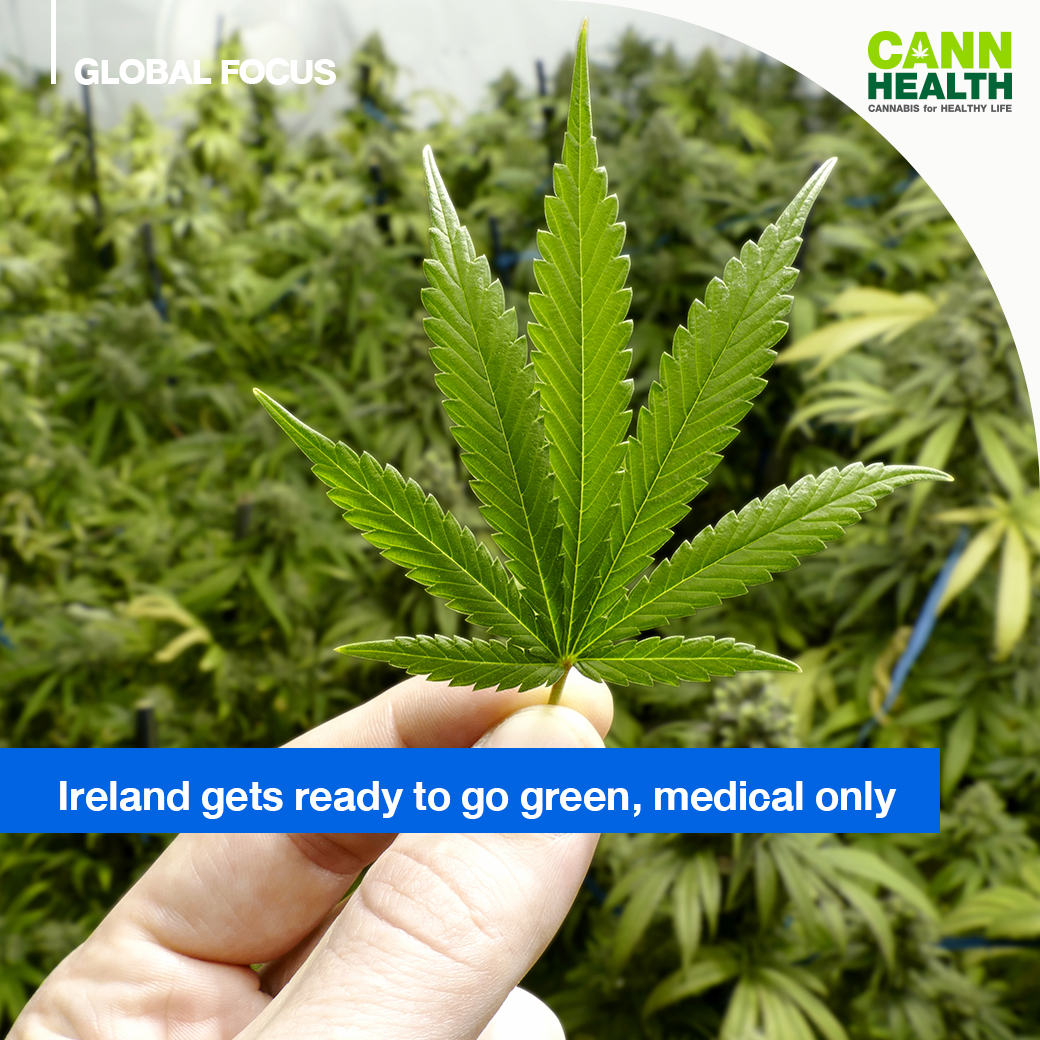 Canadian cannabis giant Aurora Cannabis has scored one of the first approvals for a medical cannabis product in the Republic of Ireland, the company announced this week.
The licensed producer (LP) has received the green light from the Irish Department of Health to sell and import its High CBD Oil Drops in the European country. Aurora is touting its approval as just the second cannabis product to receive the go-ahead from the Irish government.

Ireland, which has historically taken a conservative stance on cannabis and other drugs, has only recently considered removing the prohibition on medical cannabis, albeit on a heavily restricted basis.

The country has created the Medical Cannabis Access Programme (MCAP), a five-year pilot project that was signed into law and came into force earlier this year. It intends to start this phase of the project by prescribing cannabis to patients only "where conventional treatment has failed," as opposed to as a first-line treatment.

"Aurora is pleased to be able to assist patients who are seeking treatment with high quality EU-GMP (good manufacturing practice) certified, pharmaceutical-grade medical cannabis in Ireland," the company's chief product officer, Dr. Shane Morris, said in a statement.

"We are very proud to be one of the first approved suppliers of medical cannabis under the MCAP," Dr. Morris said.
For now, only patients with one of three diagnoses will be able to qualify for medical cannabis under the program, which include severe nausea and/or vomiting as a result of chemotherapy, treatment-resistant epilepsy and spasticity due to multiple sclerosis.

Patients will need a physician's prescription to qualify for the program and will have to pick up their medication exclusively from pharmacies licensed to dispense cannabis.

"We want to acknowledge the efforts made by many people, especially the patients and doctors who have campaigned for access to these medicines," Dr. Morris said. "We will continue to work closely with all parties and state agencies to facilitate further availability."

Want to keep up to date on what's happening in the world of cannabis? Subscribe to the Cannabis Post newsletter for weekly insights into the industry, what insiders will be talking about and content from across the Postmedia Network.
Source: https://www.thegrowthop.com/cannabis-news/aurora-gets-approval-in-ireland-as-country-moves-to-legalize-medical-cannabis