PUBLISHED : 16 Dec 2019 - 16:29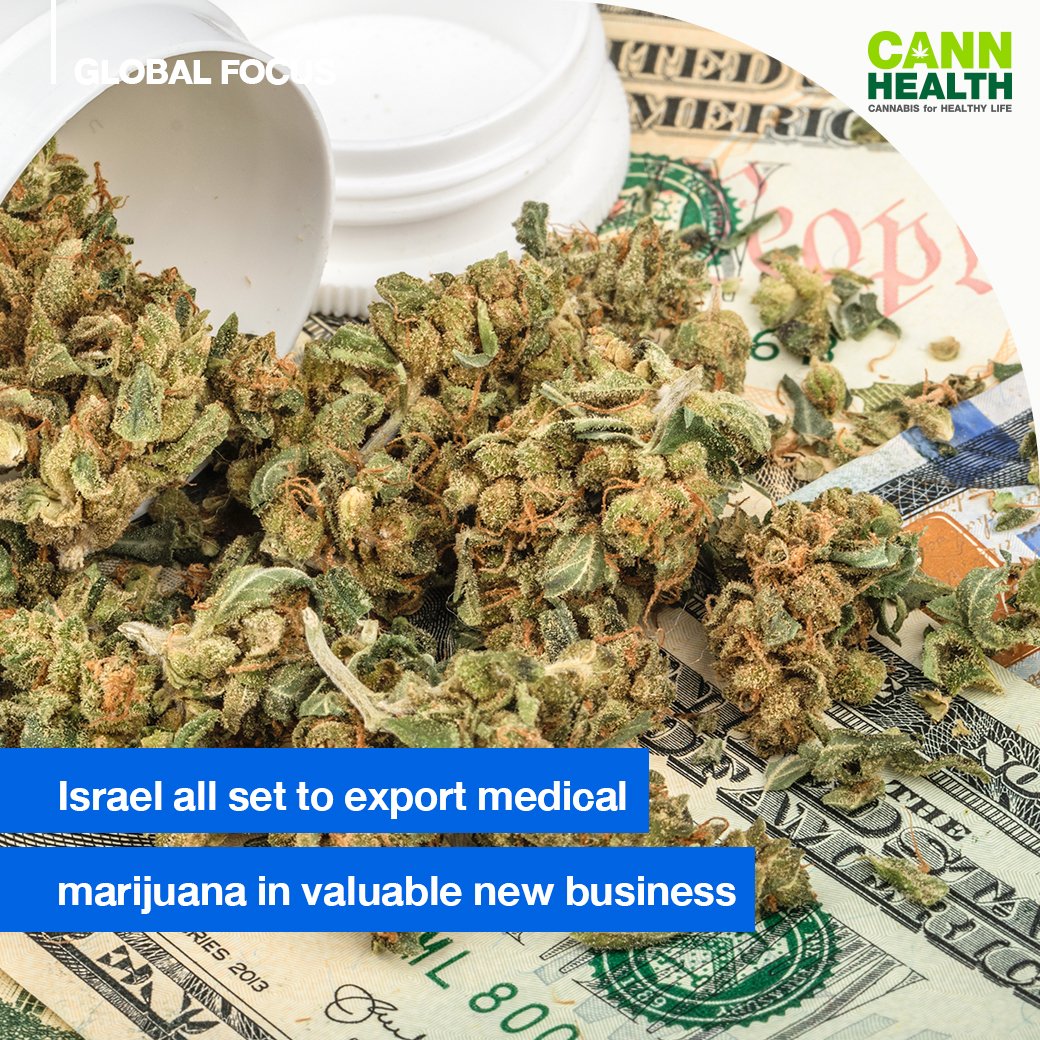 Nearly a year after the government supported the proposal, Israel will finally export its medical cannabis after having received final approval.

The country is expected to see 1 billion shekels ($273 million) in annual medical marijuana revenue as Israel is one of the world's top producers.

The government approved exports in January of this year, but due to the months-long political gridlock in Israel, the process stretched out for longer than expected.

Previous efforts to cash-in on Israel's booming pot industry overseas were reportedly hindered last year by Prime Minister Benjamin Netanyahu's close relationship with US President Donald Trump.

Trump reportedly told Netanyahu, a long-time friend of his, that he is against the move to legalize cannabis exports, which Netanyahu honored in fear of upsetting Israel's most powerful ally, even though the idea to export marijuana has been in the works since the previous administration of Barack Obama.

Under the new law, Israeli companies that receive approval from the country's health regulator, as well as from the police, will be able to sell their product in countries where marijuana is legal. The primary buyers of Israeli marijuana are expected to be European countries, particularly Germany, which has no domestic production.
Hurdles in Israel's medical marijuana overhaul
Medical marijuana has been allowed in Israel since the early 1990s, while the drug has been decriminalized in April of 2019. Cannabis enjoys significant popularity in the Middle Eastern country with two former prime ministers very active in the cannabis industry.

Israel's medical marijuana industry has been undergoing extensive reform, which fully came into effect in early September, but last week Israel's High Court temporarily overturned the Health Ministry's pricing plan. Before the reform, medical cannabis patients paid a fixed sum of $106 per month for their prescriptions, no matter the quantity.

The proposed changes that have now been halted would have seen pharmacies charging $51 per 10 grams, leading to a surge in prices for patients in need of large quantities. The High Court issued an interim rule that brought back the old prices until March 31, 2020.

It also ordered the Health Ministry to explain why "no maximum price was set for medical cannabis products, both for companies whose license was supposed to expire and for those whose license was granted as part of the new reform."

On the other hand, the chief executive of Israel's largest medical marijuana company Bazelet Group, Meir Ariel, says the interim ruling will only boost the black market for weed.

"Unfortunately, the court received a distorted and partial picture of reality, due to the manner in which the petition was filed and the procedure was conducted," he told The Jerusalem Post.


"Now, instead of quality material getting to patients, we are likely to see a surge in black market supply. I respect the court and am careful with my language, but the judges have fallen here to the most demagogic and irresponsible place," he argues.



Source: https://greencamp.com/israel-all-set-to-export-medical-marijuana-in-valuable-new-business/