PUBLISHED : 23 Dec 2019 - 14:55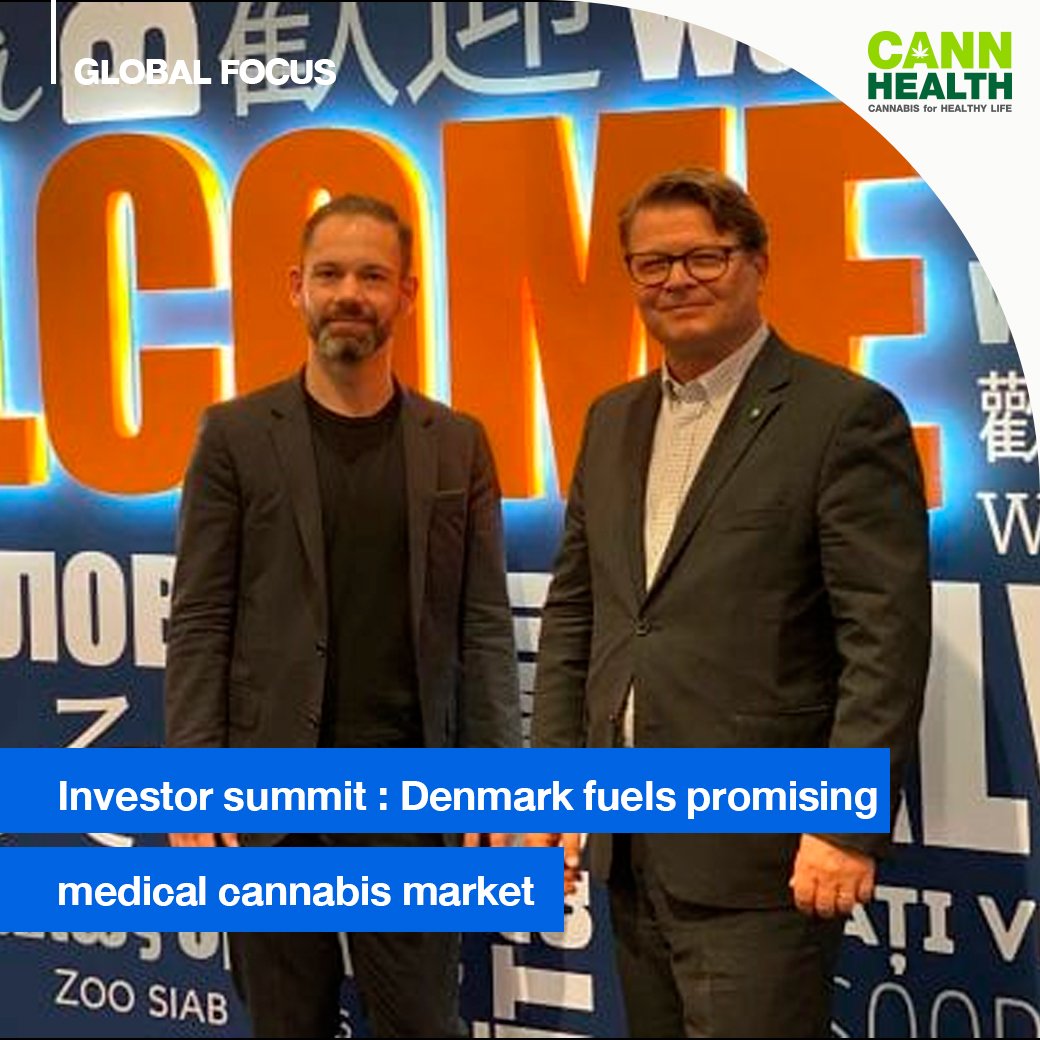 Along with Invest in Denmark and Invest in Odense, Danish pharma specialist NNE is launching the first public-private partnership in Denmark.

A strong horticultural heritage, a strong pharma sector, combined with progressive and clear legislation for production of medical cannabis made Denmark a first mover in Europe.

Now, the first medical cannabis investor summit in Denmark is already attracting attention, reinforced by political support for an extension of the trial program aired by Minister of Health.

The Danish Cannabis Investor Summit will be hosted in Odense, Funen, where tomato and mushroom greenhouses have been transformed into growth centres for cannabis in the past years, and the world's leading cannabis growers have established themselves to access the European market.
Public-private partnership
Horticultural know-how is not the only reason for Funen to host the summit. Odense is home to the successful cluster Odense Robotics – a world renowned tech hub fostered by visionary people from both public and private entities.

Christian Carlsen, Business Director for Cannabis, NNE, initiated a dialogue with Invest in Odense to investigate opportunities for a public-private partnership focusing on the cannabis ecosystem. Soon Invest in Denmark also became a natural partner for the investor summit.

Christian Carlsen of NNE said: "Together we represent substantial business intelligence, network and know-how within the pharma industry, the medical cannabis market and, on top of that, Odense has a proven track record offering the structural agility needed for business development.

"I look forward to the summit, as we are already seeing commitment from the entire cannabis ecosystem."

Lone Krogsboell, Investment Manager in Invest in Odense, said: "The recipe for us is active dialogue and collaboration between government, researchers and companies. We have a shared ambition to create growth and establish opportunities for investors and businesses. By collaborating closely, we can achieve stronger results."
Minister positive about extending four years regulatory framework trial
From an investor's point of view, the Danish market offers remarkable structural competitive advantages. In 2018 the Danish government implemented a four-year medical cannabis pilot program along with a special development scheme that provides licenses to grow and handle cannabis to develop medical cannabis-based products. Subsequent government also passed a motion to allow bulk exports of medical cannabis.

This week in the magazine 'Sundhedspolitisk Tidsskrift' Minister of Health, Magnus Heunicke, stated that he was positive for an extension of the legislative pilot program for medical cannabis by a few more years.

Beyond a regulatory advantage, the Danish ecosystem offers competitive framework conditions for medical cannabis.

Director, Maria Nilaus Tarp, Invest in Denmark, said: "A strong pharma and well established horticulture sector, a competent labour force, renewable power supply and sustainable resource management, and not least firm and clear local and national govern-ance constitute a fertile Danish ecosystem that gives investors a solid foundation for their businesses."

Carlsen said: "We estimate that companies who live up to the very high requirements by the Danish authorities will also meet well over 90% of the possible requirements of other EU members. That makes the Danish market a natural spearhead for European expansion."
Source: https://www.healtheuropa.eu/investor-summit-denmark-fuels-promising-medical-cannabis-market/95815/