PUBLISHED : 28 JAN 2020 - 14:55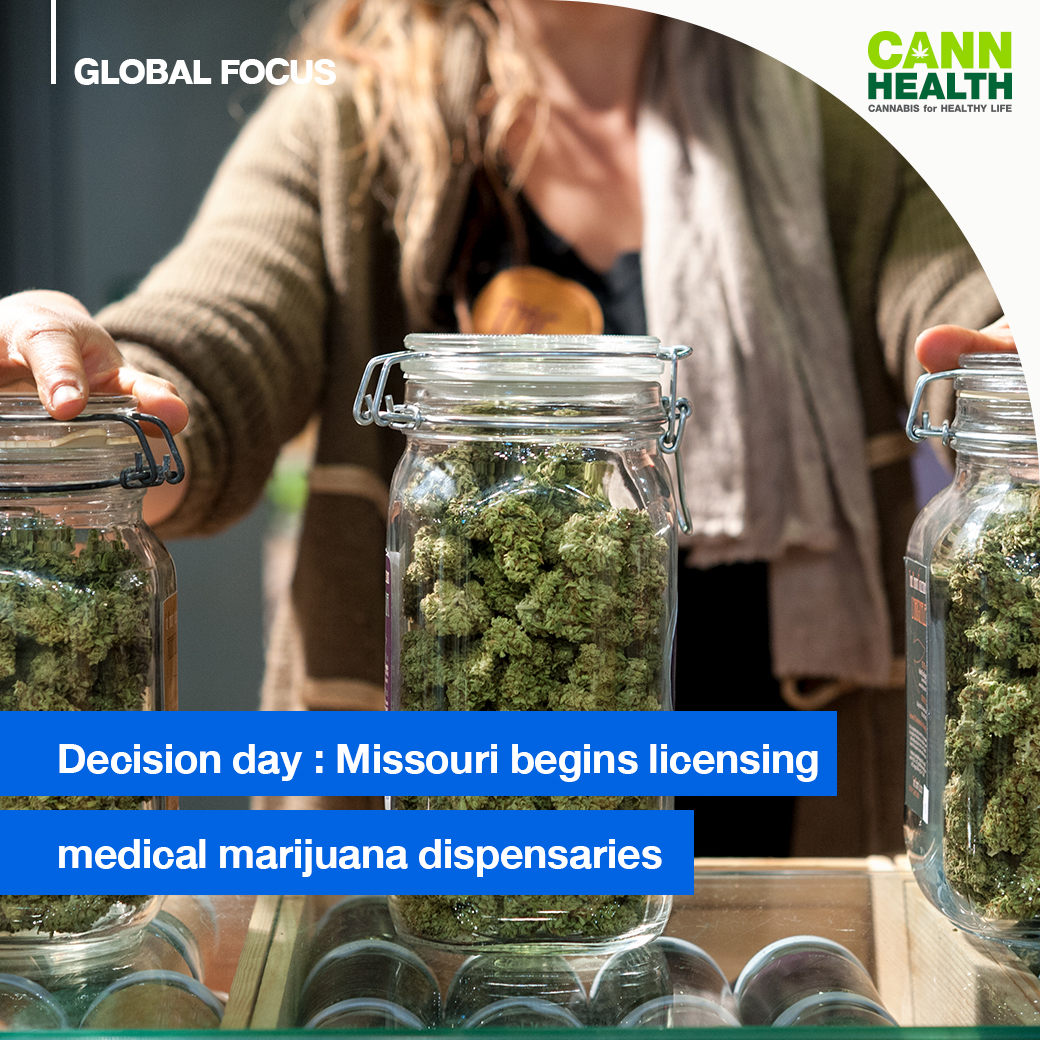 ST. LOUIS — Missouri officials on Thursday began notifying hundreds of business hopefuls whether they would receive a license to sell medical marijuana. The Department of Health and Senior Services plans to license 192 dispensaries statewide — 24 in each of the state's congressional districts — to sell marijuana legally to Missourians with a valid medical marijuana patient card.

Even though the department has started to send off notifications, it doesn't plan to publish an official list of application scores until at least Friday, said Lisa Cox, spokeswoman for the DHSS.

She also said sales of medical marijuana would not likely start until this summer. Cox said that before a dispensary starts selling marijuana, they must pass a state "commencement inspection."
Those inspections will begin around mid-March, Cox said.
Missouri received at least 1,163 dispensary applications, making it the most competitive field for licenses to enter the state's medical marijuana industry, which is expected to top more than $100 million in sales by 2025.

In the St. Louis metropolitan area, the state received nearly 400 license applications for dispensaries, even though only about 50 will be awarded.

West End Cannabis will not likely be one of them, said Cory Elliott, spokeswoman for the company. The company submitted applications for five locations in the city of St. Louis and north St. Louis County, but received denial letters Thursday morning, she said.
She described the company's applications as "provisionally denied" because the company hasn't been able to access an online state portal in order to glean more information.
"It's unfortunate," Elliott said of the likely rejection. "It's a lot of effort."
She said the company paid the state $30,000 in nonrefundable application fees, and sunk other funds into consulting and other expenses.

She said the company planned to appeal to the state Administrative Hearing Commission, which has already taken on cases from applicants who didn't win other types of licenses.

Zach Mangelsdorf, owner of North Medical Group, said his company received two dispensary licenses: one for its location at 929 Peachtree Plaza Drive in Hillsboro, and the second for 1709 State Highway Z in Pevely. The company submitted three other dispensary applications, three cultivation applications, and one infused product manufacturing application. The state rejected the company's cultivation and manufacturing applications earlier this month, and on Thursday rejected the company's other three dispensary applications, Mangelsdorf said.
"We're just ecstatic to have something," he said.
Two congressional districts cover St. Louis and St. Louis County and parts of St. Charles and Jefferson counties. Other Missouri counties in the metro area will likely get some of the dispensaries allocated to two congressional districts that stretch west to Jefferson City and south to the state border.

Missouri became the 33rd state to legalize marijuana for medicinal purposes after 65% of voters in November 2018 approved Amendment 2, starting a stampede of business owners looking to capitalize on the new market. Sales are expected to begin as early as spring.

Applicants for medical marijuana businesses in the St. Louis area included first-time entrepreneurs and family-owned businesses from a wide array of backgrounds. They also include prominent lawyers, people with ties to state politics and business executives in other industries, in addition to large marijuana retailers from other states.
In their applications, hopefuls described the minutiae of their business plans, including the economic impact to their communities, how they'd control odor, and how they'd keep the drug from entering the illegal market.
Companies hired high-powered lobbyists and contributed money to politicians as they angled for a slice of the business. The state hired a third-party scorer to ease concerns over possible favoritism.

Including growers, testing labs and other marijuana-based businesses, at least 667 applications were submitted for brick-and-mortar locations in the St. Louis area, from Elsberry to De Soto and from Washington to the city of St. Louis, according to a Post-Dispatch analysis. Of those applications, 62 won licenses to grow, process, test and transport marijuana in the St. Louis area.

State law prohibits municipalities from forbidding state-approved marijuana businesses, but allows them to set zoning laws and certain operating conditions. Filing to become a legal marijuana user opened in late June; Missouri has approved at least 30,000 patients with qualifying conditions to legally buy or use marijuana, and in some cases grow it at home.


Source: https://www.stltoday.com/news/local/marijuana/decision-day-missouri-begins-licensing-medical-marijuana-dispensaries/article_6a965527-ad11-5929-bd5f-c1041f901ed8.html