PUBLISHED : 02 Mar 2020 - 10:04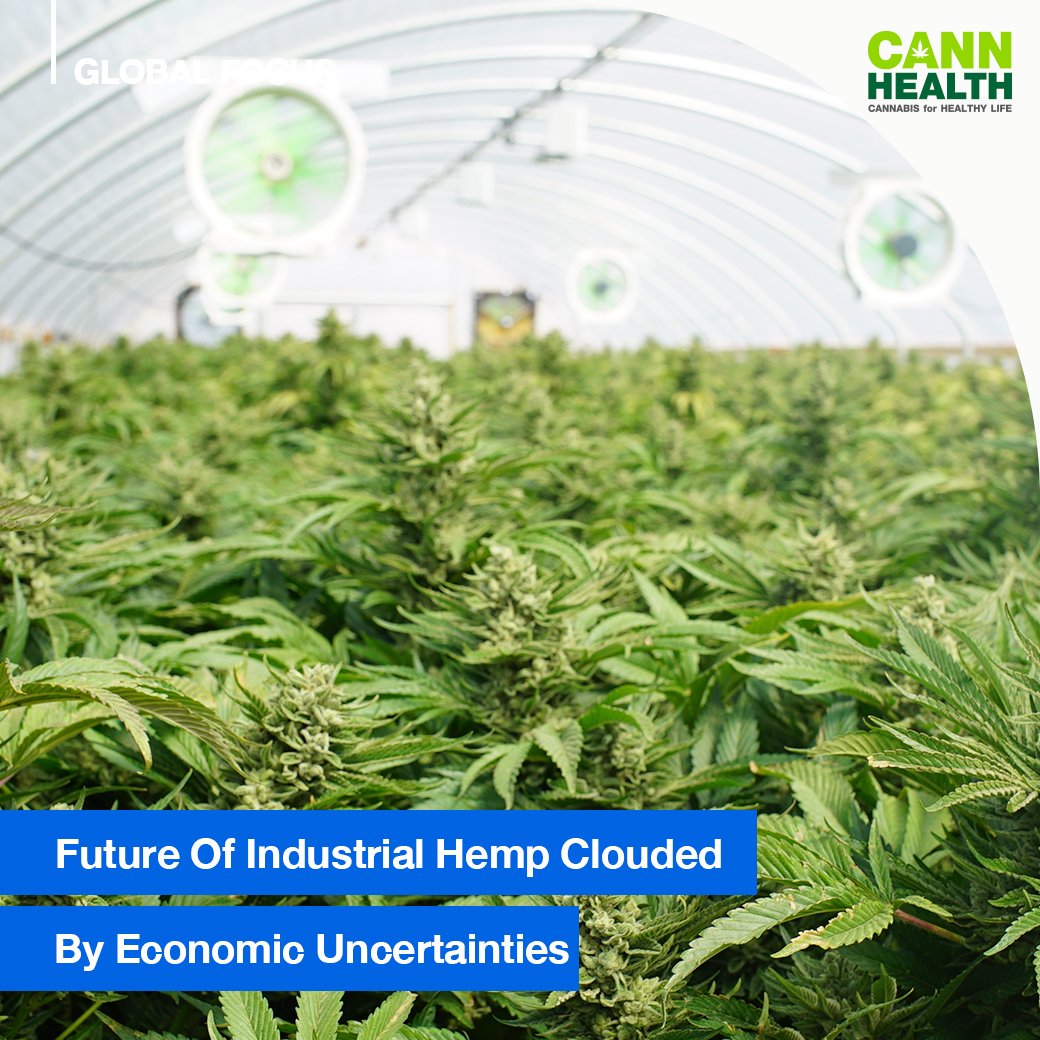 AT PRESENT, THE LARGEST HEMP ACREAGE IS FOUND IN STATES THAT ARE NOT LEADING PRODUCERS OF SUCH MAJOR FIELD CROPS AS CORN, SOYBEANS, WHEAT, AND COTTON.
In the U.S., specialty crops tend to remain specialty crops, meaning comparatively small acreage and production, said USDA economists in assessing the prospects for industrial hemp. Challenges including competition for acreage, the threat of imports, and the necessity of building marketing networks "will determine patterns of development in the emerging U.S. hemp industry," they said in a report on Wednesday.

Hemp, though an infant crop at present, is a hot topic among farmers looking for a profitable alternative to their standard rotations. The 2018 Farm Law legalized the cultivation of industrial hemp, and the USDA issued rules last fall to assure uniformity in state regulations. Growers reported planting 146,065 acres of industrial hemp to the USDA last year, up from 90,019 acres in 2018, and ranking between safflower and flaxseed in area. The 2014 Farm Law reintroduced hemp production after a hiatus of nearly 45 years by authorizing hemp research and pilot projects.
While it is difficult to imagine hemp taking as much acreage as major U.S. crops, such as corn or soybeans, "the recent rapid growth of the alternative plant-protein food sector does show some possibility for a 'specialty' crop to suddenly become a growing market sector," said the Economic Research Service report. "The next few years should see a resolution of the legal and regulatory issues constraining hemp production in the United States, leaving domestic production, imports, consumer demand, and exports to dictate growth and long-term market size."

At present, the largest hemp acreage is found in states that are not leading producers of such major field crops as corn, soybeans, wheat, and cotton. "Switching from established field crops into a new minor crop like hemp is unlikely in the short run because of the difficulty of achieving economies of scale for input supplies, harvesting and planting equipment, and processing," said the report. "Specialty and minor crops are often agronomically suited to a limited geographic area or economically viable in only a few states."


Hemp plantings tend to be largest in the western states and particularly in states where marijuana is a legal crop. "Information on economic returns remains difficult to ascertain," said the USDA economists. "Even during the pilot programs, producers, processors, and lawmakers struggled to find sound information on the economic returns to hemp production."
CBD fetches the highest price. Hemp is also grown for fiber and grain.

"Canada, Europe, and China are major foreign hemp-producing regions and potentially formidable competitors for an emerging U.S. market because they have several decades or more of additional agronomic and marketing experience," said the USDA. "Those regions could potentially expand exports quickly if the demand for CBD oil proves to be long lasting and local regulatory regimes are supportive."
Source: https://www.agriculture.com/news/business/future-of-industrial-hemp-clouded-by-economic-uncertainties