PUBLISHED : 12 Mar 2020 - 16:09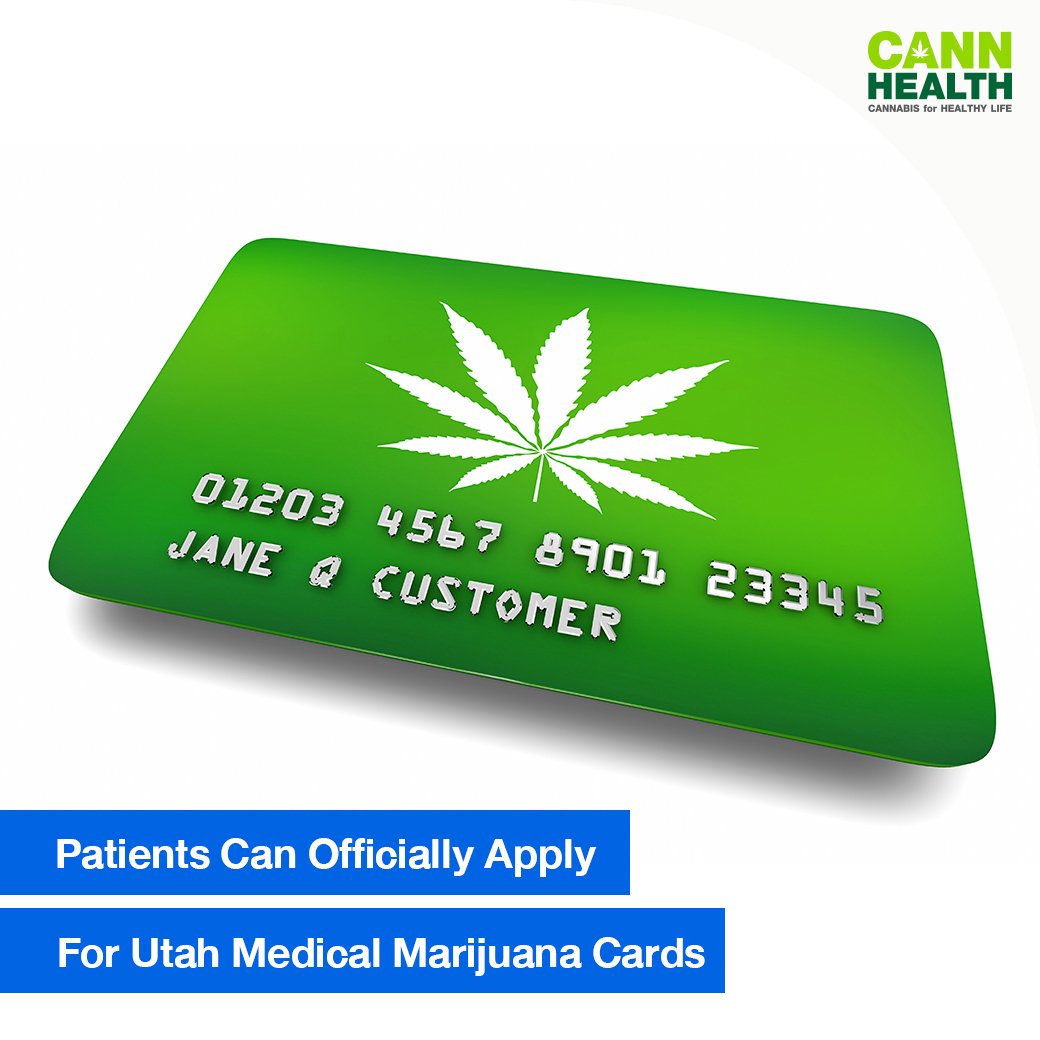 SALT LAKE CITY, Utah – Patients can officially apply for medical marijuana cards in the state of Utah. The Utah Department of Health's medical cannabis website went online Sunday, as required by the Utah Medical Cannabis Act.

"It's been in the law the program has to get up and running by today, and so the (Utah) Department of Health, the (Utah) Department of Agriculture — everyone has been working up until today," said Connor Boyak, president of the Libertas Institute.

Boyak said patients are required to meet with a qualified medical provider, who is registered with the UDOH, before receiving a card.

"The physician can say check, Connor is a patient, I see he signed up and I want to recommend him," he said. "The Department of Health will then issue to the patient a medical cannabis card or certificate. That allows them to go into the dispensaries that in the weeks and months ahead are going to start to open and be able to purchase their medicine here in Utah."
Requirements to get a medical cannabis card:
Locate a medical provider who is registered to recommend medical cannabis




Meet with a qualified medical provider




Review the electronic verification system tutorial and apply online for a card




Qualified medical provider issues recommendation online




Pay a medical cannabis card application fee online (initial: $15, first 30-day renewal: $5, six-month renewal: $15)




UDOH completes card application review within 15 days (patients 21+ with qualifying condition) or 90 days (under age 21 or adults without qualifying condition)

Patient receives medical cannabis card and can purchase from a medical cannabis pharmacy



Once issued, cards are valid for 30 days and need to be renewed by a certified medical provider. After that 30-day period, the cards need to be renewed every six months.

Utah's first medical cannabis dispensary, Dragonfly Wellness, will open in Salt Lake City on Monday. Eight of the 14 dispensary locations announced by UDOH officials may open as early as March 2020. The other six may open as early as July 2020.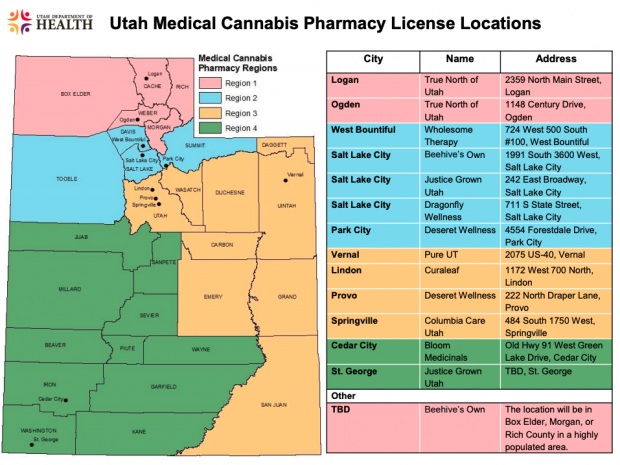 The 14 recipients of a medical cannabis pharmacy license and their locations. (Courtesy Utah Department of Health)


"It is going to be a slower rollout," Boyak said. "It's not like all the dispensaries are going to be required to open tomorrow. What's very critical is that we've wanted to make sure that patients are going to get access. So not only are there going to be 14 throughout the state but over time, throughout this year, several of these dispensaries are actually going to start to deliver."

UDOH officials said the website suffered from a glitch around 9 a.m. Sunday but that has been fixed. They said other problems could arise as the new system gets underway, but patients with letters from qualified doctors can continue to use those through the end of the year.
Source:
https://ksltv.com/432235/patients-can-officially-apply-for-utah-medical-marijuana-cards/