PUBLISHED : 23 Mar 2020 - 10:06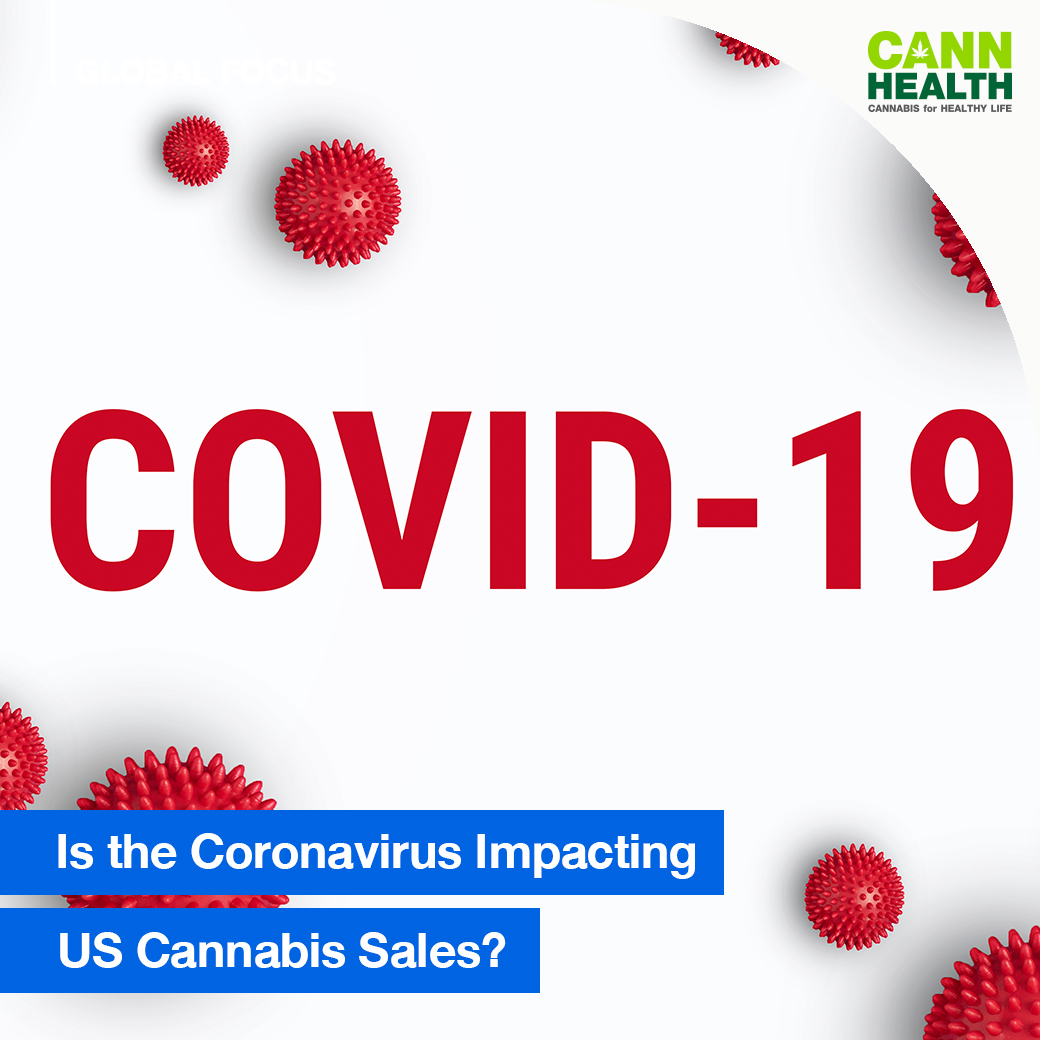 Didn't the cannabis industry have enough problems to deal with? Well, a new problem has emerged! The deadly coronavirus, which started in China, has spread globally. The virus has impacted individuals' health in addition to businesses and stock markets. Many industries have been impacted including airlines and marijuana. The US cannabis industry, which is still in the growth stage, has experienced lower sales amid the coronavirus chaos. The US stock market closed with a loss of 1.6% on March 6. Meanwhile, the Horizons Marijuana Life Sciences ETF (TSE:HMMJ) closed with a loss of 5.0% the same day.


Is the Coronavirus impacting US cannabis sales?
So far, the coronavirus outbreak has resulted in lower sales. Many individuals stocked up on their marijuana supplies. However, some individuals aren't going out and purchasing marijuana. A Leafly article discussed that the CDC recommended that individuals stock up at least a one-month supply of medical marijuana in case there's an emergency. As a result, there were more sales in a few cities. Cannabis is important for many individuals with severe health issues. Seattle saw cannabis sales increase. Some individuals purchased close to the limit.

In contrast, the fear of going out in public has caused many shops to see less traffic and fewer sales. Some stores are trying to lure customers with deals and offers. California reported stronger cannabis sales. However, the state has stricter laws. In California, there's a carrying limit of one ounce of cannabis flower. So, individuals can't stock up as easily.


Coronavirus outbreak could affect legalization events
The coronavirus outbreak has impacted large events and gatherings. Many companies canceled key events and conferences to avoid public exposure based on the CDC's recommendations. Marijuana legalization events and campaigns are in full swing as the 2020 election gets closer.
A Marijuana Moment article discussed that New York Governor Andrew Cuomo's plan for a marijuana tour in legal states might be impacted by COVID-19. The governor wanted to visit the states that have legalized marijuana. He wants to understand the benefits of legalization before drafting a proposal for New York. Currently, the state needs to deal with the coronavirus outbreak and advise people on how to deal with it wisely. Cuomo assured the public that New York would see marijuana legalization in 2020. He included it in his budget proposal in January. However, there might be a delay in finalizing the reform. The coronavirus might impact marijuana legalization in New York.

Three more cannabis-related events and conferences might get delayed or canceled due to the coronavirus outbreak. Marijuana Business Daily reported that the following cannabis-related events have been postponed:

South by Southwest event in Austin, Texas

Cannabis business track that included speakers from Marijuana Business Daily




Hemp-CBD Supplement Congress in Portland, Oregon




International Cannabis Business Conference in Berlin

Cannabis companies' hopes might crash
Many malls and stores have closed, which could impact signature gatherings for legalization. States have to collect the required signatures before the deadlines to get legalization on the ballot. Read Will Coronavirus Target the Marijuana Industry Next? to learn how the coronavirus might impact the cannabis industry. Legal cannabis is a $10.73 billion US industry that contributes to close to 243,700 jobs. Cannabis companies hoped from US legalization. Overall, legalization would help companies recover their losses and expand their market. On March 6, Canopy Growth (NYSE:CGC)(TSE:WEED) and Aurora Cannabis (NYSE:ACB) closed with losses of 9.0% and 10.6%. Meanwhile, MedMen (OTCMKTS:MMNFF) closed with a loss of 13.2% on the same day.

Canadian and US cannabis companies continue to struggle. We'll have to wait and see what happens after the coronavirus chaos settles down.
Source:
https://articles2.marketrealist.com/2020/03/is-coronavirus-impacting-us-cannabis-sales/#aprd