PUBLISHED : 26 Mar 2020 - 11:32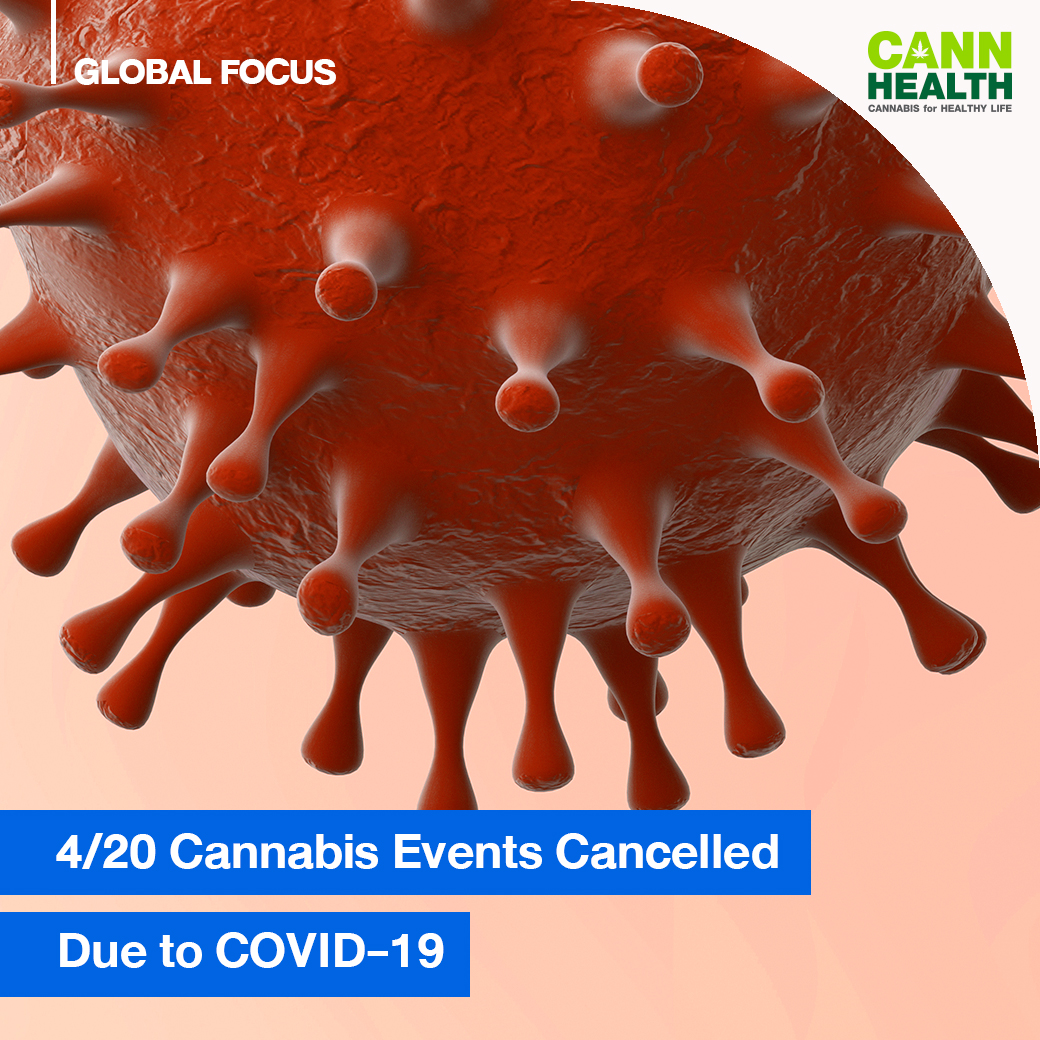 Coronavirus is bringing the world to a halt – including cannabis conferences and events across the globe.
Coronavirus, also known as COVID-19, is a virus that emerged in late 2019 that has not been previously identified in humans. COVID-19 is accompanied by a range of symptoms, with common signs of infection including respiratory symptoms, fever, cough, shortness of breath and breathing difficulties. In more severe cases, infection can cause pneumonia, severe acute respiratory syndrome, kidney failure and even death.

Globally, over 126,000 have been diagnosed with the virus and over 6,500 have died. The exponential increase in diagnoses has prompted global governments to enact serious measures, with Italy in total lockdown, and the United States putting a moratorium on travel to and from Europe, with President Donald Trump declaring the virus a National Emergency.


Store shelves are being emptied, curfews are being enacted, sports events are being canceled and global stock markets are plummeting. Needless to say, this is having serious impacts on almost every industry, including the cannabis industry.
A major European marijuana business conference called 'Spannabis Barcelona' was postponed within 2 days of the event, High Times Cannabis Cup Central Valley has been indefinitely postponed, and perhaps the most significant blow to the cannabis industry is that many 4/20 events have been canceled.

4/20 in Vancouver has been canceled this year, as Canadian health officials have placed a ban on any event in which more than 250 people would gather. Additionally, 4/20 in Toronto has also been rescheduled, pushed back to July 4th this year, presuming the COVID-19 crisis has been alleviated by this time.

The intention behind the cancellations and postponements is to minimize social interactions and thus minimize the spread of coronavirus, which can be spread through having close contact with someone who has the virus.

While it may seem trivial given the scope of the virus to be concerned about 4/20 events, the larger point is that these events are often accompanied by a surge in cannabis sales across the globe, with the date being the highest-grossing event for cannabis sales in the year.

In 2018, 4/20 sales were 128% above the average Friday, with 2019 sales being much the same. The day provides a tremendous financial boon for cannabis vendors and dispensaries, who can enjoy the increased visibility and focus that the cannabis-centric day brings. Not only that, but the heightened visibility surrounding cannabis on 4/20 acts as a physical reminder of the shifting tides with regards to drug legalization, showing the immense support cannabis legalization has.
Given that COVID-19 will cancel many cannabis events, in addition to delaying others like the 4/20 event in Toronto, it may cause the date to go unnoticed, and the ordinary surge in cannabis sales to be minimized or missed entirely.

This is unfortunate given it's the first year that Canada has legalized the extended array of cannabis form factors, and the increased attention and emphasis surrounding cannabis on the date surely would have attracted a wider array of consumers than previous 4/20's.

As it stands, the global cannabis index has experienced a precipitous decline since mid-January this year, and until certainty emerges surrounding the coronavirus crisis, it's unlikely we will see an upsurge back to 2019 levels.

How will COVID-19 affect the rest of the cannabis industry? Only time will tell.
Source
https://thegreenfund.com/4-20-cannabis-events-cancelled-due-to-covid-19