PUBLISHED : 1 Apr 2020 - 09:37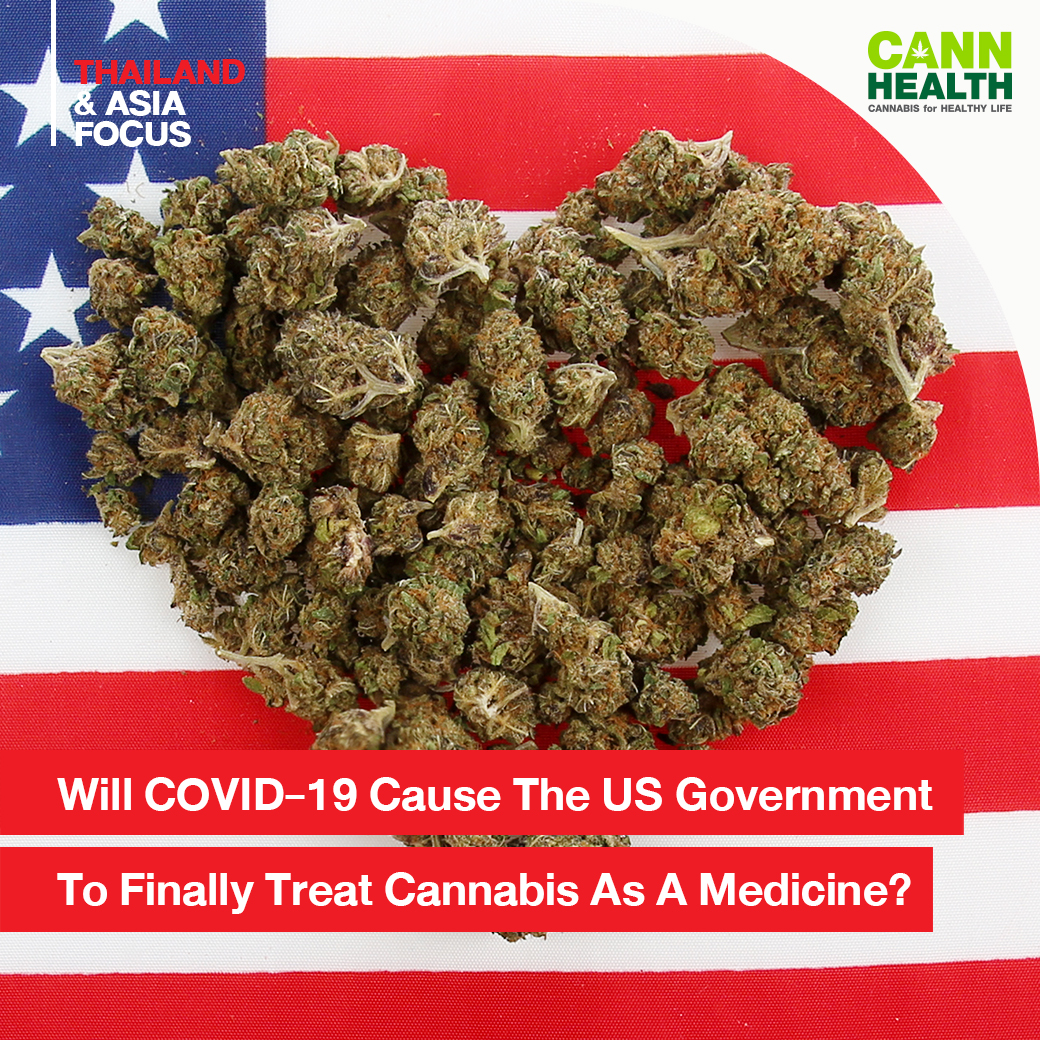 The debate is still well underway and unresolved: Is cannabis (both marijuana and hemp) considered a plant with medicinal value Cannabis scientists have proven over and over again, it can be. Examples abound where cannabis has proven effective in treating seizures, post-traumatic stress disorder (PTSD), and even oral health and diabetes, among a variety of other conditions. Still, lawmakers and cannabis advocates do not overwhelmingly agree.

Even presidential nominee, Joseph Biden, whose social policies are more progressive than that of his conservative counterparts, believes medical marijuana requires more research before the federal government can legalize it.

More recently, the debate on marijuana's medicinal legitimacy has been front and center as states and cities struggle to cope with COVID-19 and hinder the spread of the virus. As the coronavirus sets in, more and more states, cities, and counties have shut down all commerce except that deemed "essential." When it comes to medical marijuana, this definition has been put to the ultimate test.

While in some parts of the country marijuana dispensaries remain open during the national shutdown, in other parts, those same types of dispensaries are closed.

Back And Forth, And Somewhere In Between

In San Francisco, California, for example, the city first deemed marijuana dispensaries "non-essential," ordering them to shut down during the temporary ban on business as usual. Meanwhile, 50 miles south of San Francisco, in San Jo`se, California, the city found in favor of marijuana dispensaries, permitting them to remain open during the coronavirus lockdown, classifying them alongside hospitals, grocery stores, and gas stations, as an "essential" service to the community.
Shortly thereafter, San Francisco changed its position and the San Francisco Department of Health sent a tweet saying that dispensaries could stay open after all. "People rely on medical cannabis for chronic pain, seizure disorders, muscle spasms, depression and multiple other disorders and conditions," Dr. Susan Philip, director of disease prevention and control in the city's public health department, said. "So I want to clarify ... that cannabis dispensaries are allowed to remain open for pickup or delivery of these essential medical treatments."

In Colorado, despite the state's willingness to allow marijuana businesses to remain active, on Monday morning, March 22nd, Denver's mayor on Monday initially told recreational cannabis retailers they would need to close before reversing that decision only hours later after droves of customers stormed dispensaries in order to stock up.

Similarly, in Massachusetts, a state with legal marijuana laws, both recreational and medical dispensaries were first ordered to close. Days later, on March 24th, only medical marijuana dispensaries were permitted to stay open through noon ET April 7, while recreational cannabis shops remained closed under fears that recreational marijuana stores could draw out-of-state customers.
In Michigan, another state where both recreational marijuana is legal, cannabis retailers can remain open, however sales are permitted solely by curbside service or delivery, with in-store transactions temporarily prohibited. While in the medical marijuana approved neighboring state of Ohio, the state's health director stipulated that "licensed medical marijuana dispensaries and licensed medical marijuana cultivation centers" could keep their doors open.
Source:
https://finance.yahoo.com/news/covid-19-cause-us-government-151425267.html